"Real beauty begins with an attractive smile."
Dr. Omar Fabbro
Actual Ceramic Veneers patients!
Whether your teeth are discolored, chipped, or moderately crooked, Veneers and Lumineers® are the right solution for you.
Dr. Omar Fabbro is a Certified Lumineers® Provider.

Ceramic Veneers: Elevate Your Smile to Perfection
Ceramic Veneers are ultra-thin, custom-made shells that are expertly crafted from high-quality ceramic material. These remarkable veneers are meticulously designed to cover the front surface of your teeth, enhancing their appearance and transforming your smile into a work of art.
How They Can Change Your Life: A Radiant Transformation
Imagine a smile that exudes confidence and radiance. With ceramic veneers, you can bid farewell to imperfections such as discoloration, chipping, and uneven spacing. These versatile veneers create a seamless, natural look, concealing flaws and revealing a symmetrical, flawless set of teeth.
Revitalize your self-assurance and make a lasting impression with every smile. Teeth ceramic veneers offer not only a cosmetic enhancement but a life-changing boost in confidence. Experience the power of a stunning smile and unlock a world of opportunities.
Elevate your smile, elevate your life. Discover the magic of teeth ceramic veneers today.
Looking to find back your Smile? Missing teeth? Cavities? Broken tooth? Contact Us online, or Call Us.
"What's in Store for You?"
Get a FREE Veneers consultation with Dr.Fabbro and learn how we can make you smile confidently.
Gold Package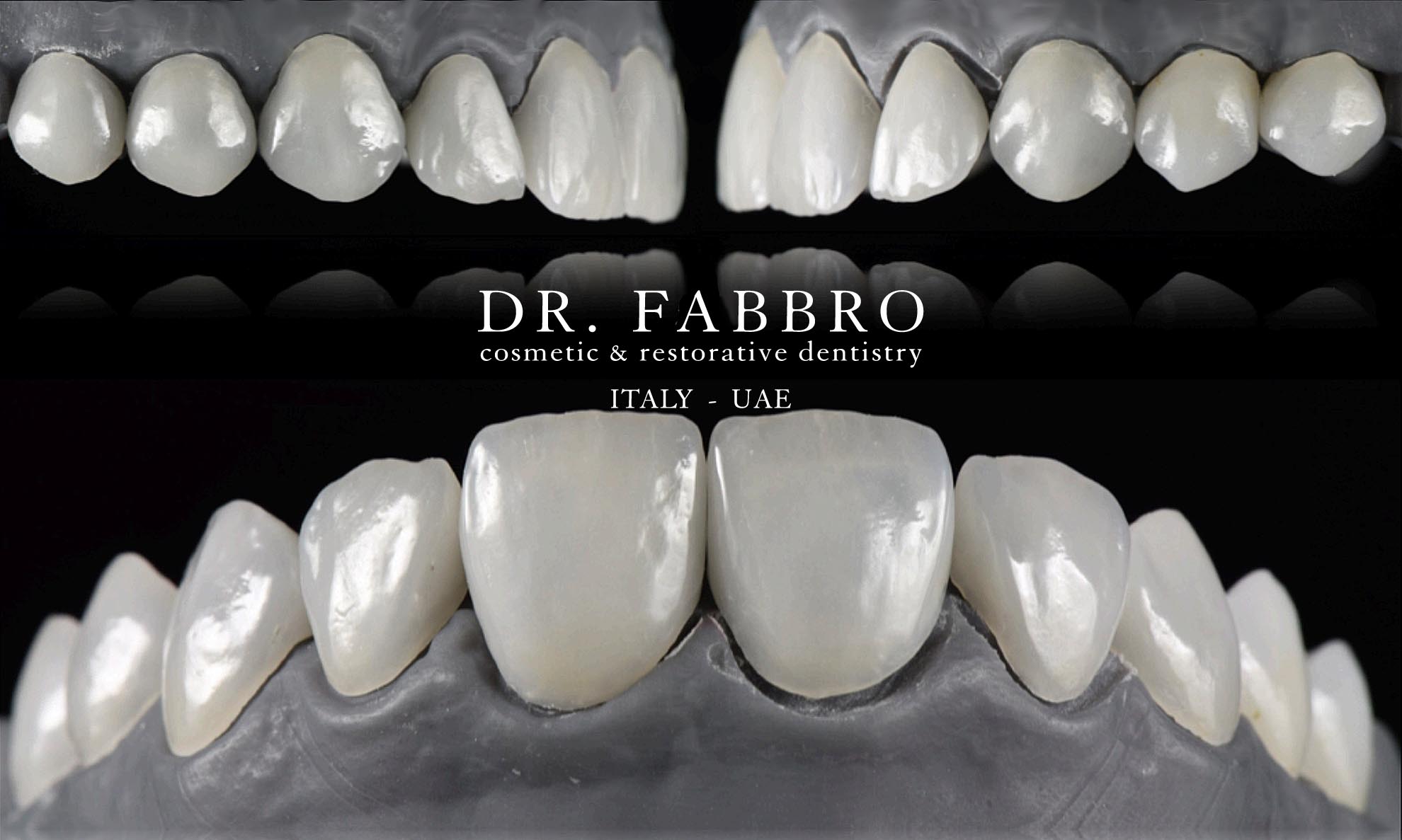 Our fantastic entry-level veneers, perfect for those seeking an affordable yet transformative smile makeover.
Platinum Package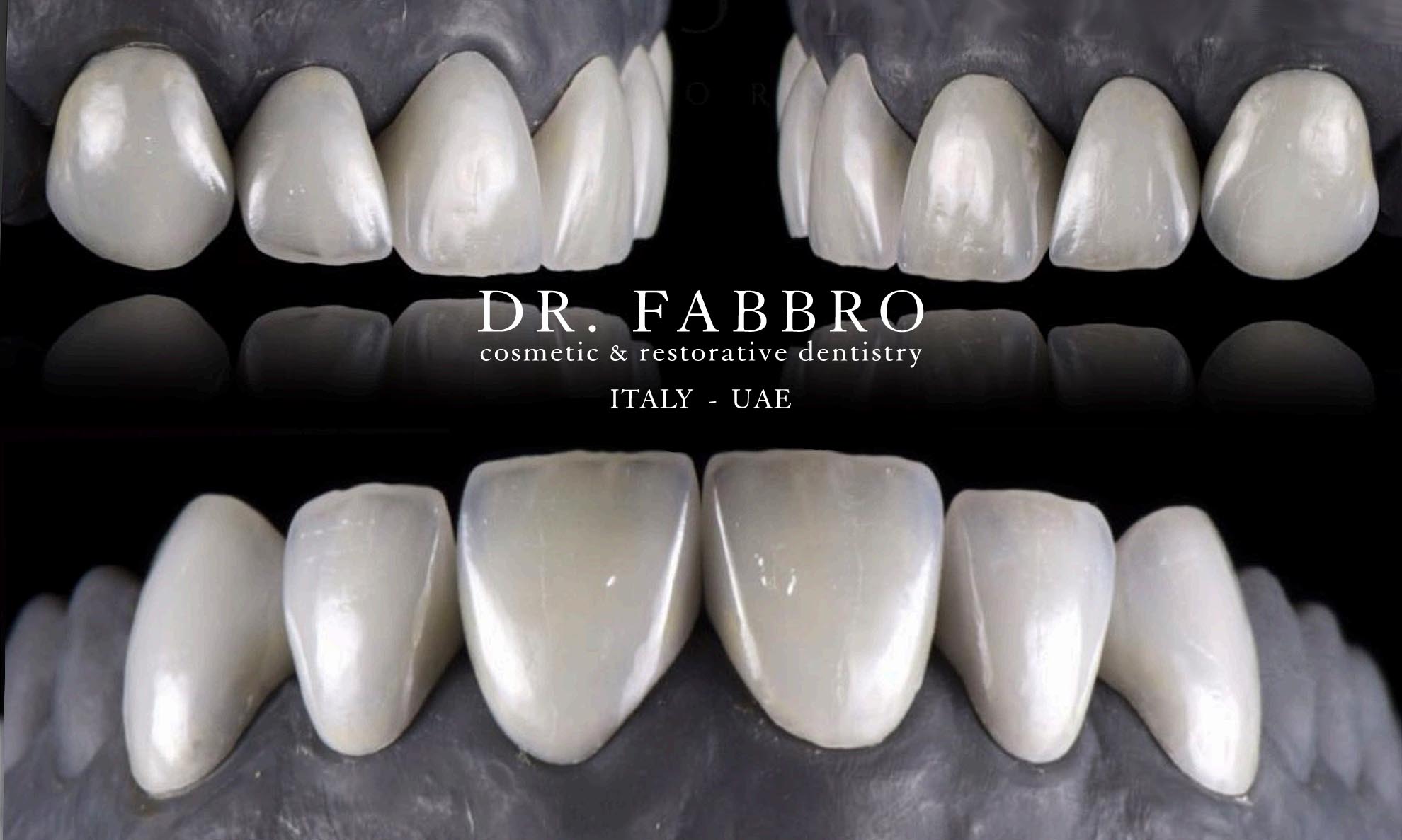 – Feldspathic Veneer
– Emax Layered Veneer 
Elevate your smile with our premium Gold veneers, offering a flawless blend of affordability and quality.
Diamond Package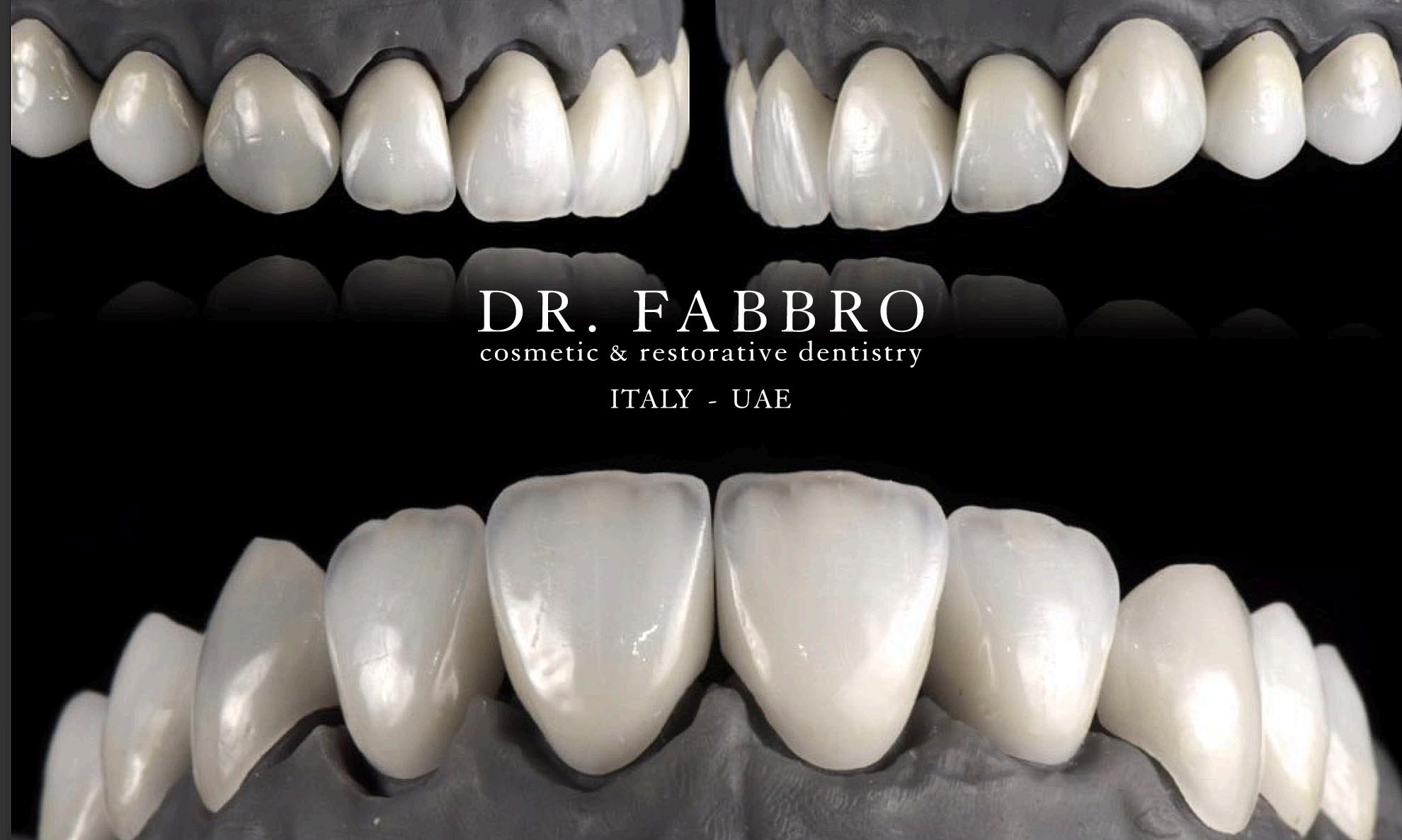 – Superior Feldspathic Veneer
– Superior Emax Layered Veneer
Indulge in the epitome of luxury with hand-crafted, exquisite Italian ceramic veneers, delivering a smile fit for royalty.