WHY CHOOSE OUR
DENTAL IMPLANTS:
The dental implant (or endosseous implant) is a medical device used to rehabilitate functionally and aesthetically the loss or congenital lack of one or more teeth.
| | |
| --- | --- |
|   | INTERNATIONAL BRANDS: Our implants systems are internationally recognised with thousands of implants placed worldwide.  |
|   | FAST & PAINLESS PROCEDURE : We care about you; our Implant placement procedure can take a minimum of 30 minutes and the surgery is performed under deep anaesthesia to ensure you a pleasant experience. |
|   | HIGHLY AESTHETIC RESULTS : We understand you; Dr.Fabbro is collaborating with the best Dental Labs in Dubai and Italy to ensure you a highly aesthetic final result. |
|   | LOCATION : Dr.Fabbro works in the heart of Dubai, Jumeirah, a step away from Downtown Dubai and the Burj Al Arab. |
How Does It Works
Restart your life! Dental Implants are a safe solution for your missing teeth and not only: you will regain your self-confidence and the missing function of your mouth.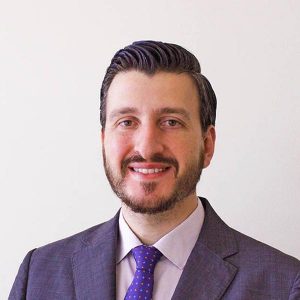 STEP 1 : Meet Dr.Fabbro (FREE)
Meet Dr.Fabbro in his clinic in Jumeirah for a FREE of charge dental implant consultation.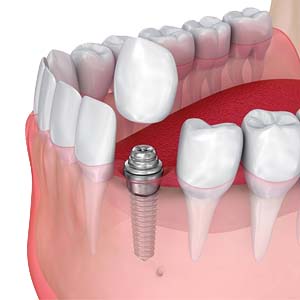 STEP 2 : Book The Date
Save the date and proceed with the implant placement; it can take as little as 30 minutes and it would be a painless-free experience !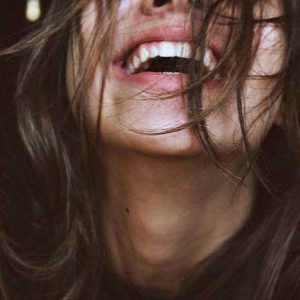 STEP 3 : Simply Smile
After the placement of the implant you will receive the final restoration to regain the lost function and the aesthetic of your mouth!
BE CONFIDENT WITH YOUR SMILE, START TODAY!
You are a step away from your change...
WHY DR.FABBRO?
CLICK the video below to find out why you should choose Dr.Fabbro, the Italian dentist
strong ethic…
Very professional and Kind. Dr. Omar has always the right solution whatever your dental situation or problem is. I highly
…
Very professional and Kind. Dr. Omar has always the right solution whatever your dental situation or problem is. I highly recommend him for the fact that he is also able to follow you step by step and to explain the process in details. In addition I did have the occasion to be reassured on his strong ethic as he always counsel the healthiest way rather than the most expensive. Thanks Dr. Omar!
Donna S M
Dr. Omar Fabbro : The Italian Dentist
DR.OMAR FABBRO'S MULTIDISCIPLINARY APPROACH WILL HELP YOU ACHIEVE THE RESULT THAT YOU AND YOUR FAMILY WERE LOOKING FOR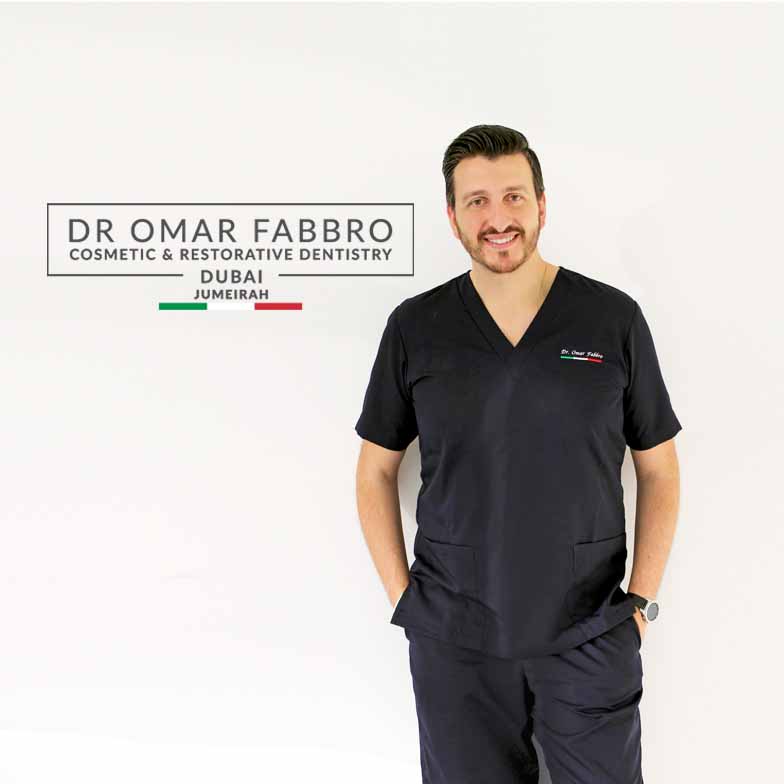 Dr. Omar Fabbro is a highly skilled Italian Dentist holding a Master in Oral Implantology and a PGClinDip in Orthodontic and TMJ Disorders Therapy with an exceptional eye for aesthetic and cosmetic dentistry.
A top graduate at the University of L'Aquila (Italy), Dr. Fabbro started his clinical and research activities early on in his university career at the department of Orthodontics and TMJ. He then achieved firstly the title of "Second Level Postgraduate Clinical Diploma in Orthognathic and TMJ Disorders Therapy" and secondly the tile of "Master in Oral Implantology" and is still actively engaged with the clinical research activities of the University.
He is an author and co-author of different national and international scientific publications, spokesman at international conferences and has reached thousands of colleagues and patients via his articles, videos and reviews in the field of dentistry.
Furthermore, Dr. Fabbro's drive in improving individual smiles also led him to attend internationally renowned courses in aesthetics and prosthetic dentistry.